With so many islands to visit (7,640 to be exact), beautiful beaches and snorkelling trips to go on, you are going to need food to have enough energy to do all these amazing activities! But what is there to eat in the Philippines?
Luckily for you, there is so much wonderful food on offer! We would definitely recommend trying all the local cuisine as it's amazing! But they also offer a lot of western food, so if you are just craving pizza, pasta and burgers, it will be available! 😃
With so much on offer and some strange names, it can be hard to know where to start, so here are a few of our personal favourite foods to eat in the Philippines!
Adobo
To start off with, the most famous dish in the Philippines is Adobo. This is a popular dish and Filipino cooking process. The term Adobo is derived from the Spanish word 'adobar', meaning marinade. It involves meat, seafood or vegetables marinated in vinegar, soy sauce, garlic, bay leaves, and black peppercorns, which is browned in oil, and simmered in the marinade. Super tasty!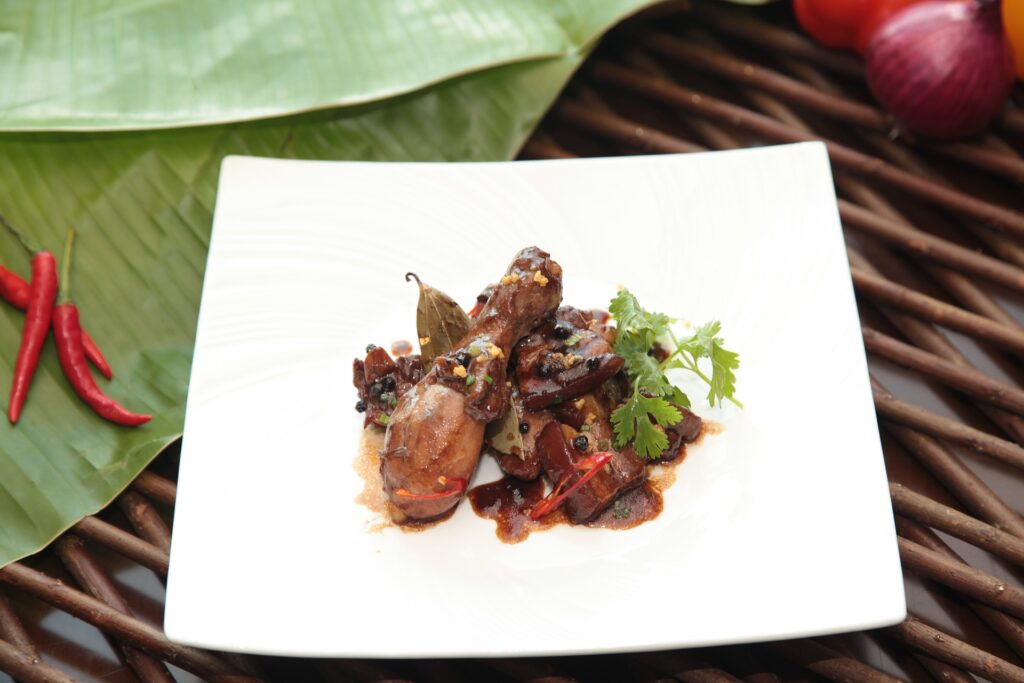 Pancit Guisado
A very popular dish among tourists is Pancit Guisado. This is a Filipino noodle dish. It is composed of rice noodles, shredded chicken, shrimp and vegetables. Pancit is a symbol for long life so it is always served during special occasions, but lucky for us we can eat this any time as it is available in most restaurants!
Pork BBQ
During your time in the Philippines you will spot a lot of stalls selling Pork Barbecue. A favourite Merienda (snack between meals) is Pinoy Pork Barbecue. While this can be served as a main meal with rice, there is also nothing better than fancying a snack, walking down the street and spotting a street vendor grilling them for around 30p a stick! Now that is an offer we can not refuse! 😝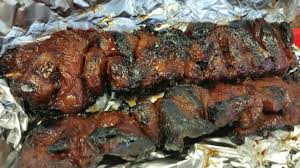 Lumpia
Finally, a personal favourite would have to be Lumpia. This is the Filipino version of a spring roll. These deep fried rolls are filled with minced meat and vegetables and served with sweet and sour dipping sauce. Delicious!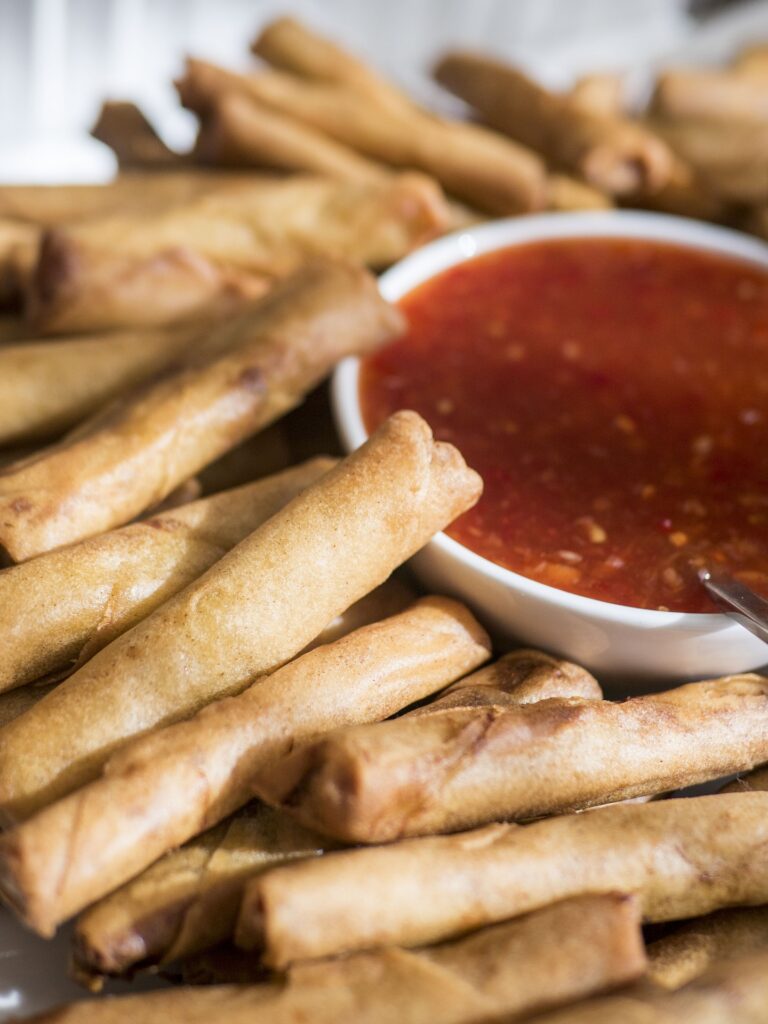 Bakeries
In the Philippines there are a lot of local bakeries available which are super cheap and so good! Fresh bread, cakes, cookies and more! We would definitely recommend treating yourself to some sweet treats whilst you are there!
Fast Food
The UK has Mcdonalds, but in the Philippines the fast food equivalent is Jollibee! They serve all your traditional fast food meals such as burgers, hot dogs, fries etc. However the strange addition is Spaghetti! Yes you read that right, they have spaghetti! It may sound bizarre but it is actually pretty tasty! Has to be something to try whilst you are there! 😃
There you have it, plenty of food to eat in the Philippines to keep you going for the duration of your trip!
If you haven't already, send in an application today! Get ready for the trip of a lifetime and lots of tasty food 😉
Much love,
The Camp Team x